You generally have to pay to get the best hypnosis tracks, but here are the free downloads that these professional hypnotherapists are offering. Maybe you have tried the free tracks from some creators and didn't get very good results. That's because most people are not giving away the good stuff…
That's why I have searched far and wide to discover the best audios that you can actually get without paying (and left out all the ones that are not legitimate!) All of the tracks on this page are full pay versions that you can get for free.
For real? So what's the catch?
You have to give them your email address… and yes, it needs to be your real email. But all of these sites have trusted security certificates and follow marketing guidelines that are considerate to you. If they send an email newsletter that you don't like, you can unsubscribe with the click of a button, and they will honor this, because they are legal and professional.
You can choose any of these from Hypnosis Live…


You can choose any of the above, but only one per week!
You can also get one of the Hypnosis Bootcamp audios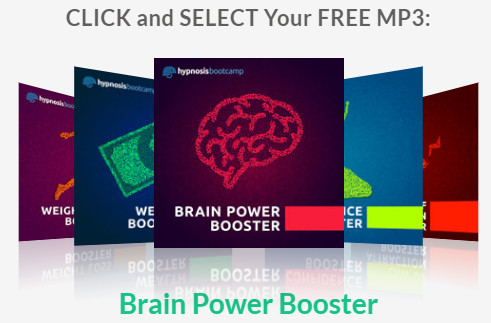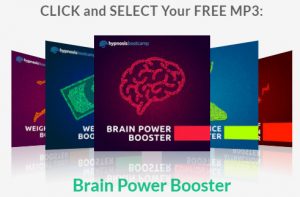 You can come back and use another email address to get another one (just don't tell them I let you know that)
As of writing this, you can get a copy of Wealth Booster, Law of Attraction Booster, Weight Loss Booster, Confidence Booster, or Brainpower Booster
And if you want to learn HOW to do hypnosis:
This is a quick no-nonsense guide that will teach you how to do real hypnosis–taught by one of the most well known and experienced hypnotists online. They will send you one video every day, so you can learn in 5 days.