Hypnobusters Ego Boost Review
Made by: Jon Rodes from Hypnobusters
Price: $8.95
Best used for: A quick pick-me-up.
Best feature: Great induction
Worst feature: Some unclear instructions
Background sounds: Nature sounds (flowing river, animals), flute, harp, piano (Background music matches the tone of the voice.)
Runtime: 22 Minutes
The Best Part of Ego Boost
The induction is definitely the strong point of this recording. Jon Rodes is just so real and genuine, plus he has a very melodic way of talking that is very hypnotic and calming (he is also a musician, which is definitely what why this is possible).
A little misunderstanding about it
The biggest problem (if you could call it a problem) is simply the name of the track. It's called 'Ego Boost'. I'm not sure what ego means in the UK, but in North America, it can have a pretty bad connotation. Having a boosted ego is almost never seen as a good thing.
The suggestion and language in this recording does not imply huge ego trips, unlike the name might suggest. It's quite sensible, actually.The true nature of this recording is confidence, capability, and ease of accomplishment in general. You wont walk away from this recording with a wild improvement in any particular part of your life, but you will see a great general improvement. Overall, I feel a sense of calm achievement when I listen to this–and it works, simply because of the good tone of Jon Rode's work.
He uses a phrase that you might not understand– 'knock-on effect'. It's primarily a British term, and it just means an indirect result. Meaning that this is a recording that will help you in general, and you'll even see benefits outside of the intended effects. I find this to be true.
Other than that, it is very easy to understand, regardless of your language region.
You'll feel great after listening to this. It's hard to not feel great about yourself. There are a few minor issues, though…
Minor issues
He says things like "turn up your love and strength light". The instructions are a bit unclear. The listener might ask, but how can I do that? A lot of his suggestions are also very non-specific, which can confuse some listeners. Most people will get the point, though, simply by feeling the chill vibe being expressed.
Summary
Use this one as a quick boost. Sitting at an incredible price (possibly the best priced on the entire hypnosis market!) This recording is highly recommended for anyone.
Also…
This is what Hypnobusters is best known for: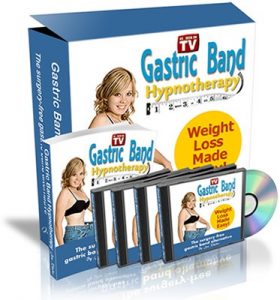 This track is great, but the most popular work from Hypnobusters is this particular weight loss pack.
I recommend this simply because they offer the best price for a ton of content, and Jon Rodes is one of the highest acclaimed hypnotherapists on the web right now.
Get on the Hypno-Creators list
This list is exclusively for content creators, hypnotists, or those who want to get started. You'll get opportunities to share content, gain links, connect with other creators. We're all here to help each other.